nd today I am going random.
Let's talk about sandals..shoes, slippers whatever you are comfortable at.
Women who are getting tired of wearing those killer high heels to the office, to dinner dates or even on a day out with friends should consider something more comfortable like sandals. Sandals are the perfect substitute for the ladies who want to relax their feet while still looking stylish all day long in their footwear. However, women can create various stunning looks with the trendy sandals available in the market. There are three simple ways where women can walk confidently out to town wearing sandals. For the ladies who want to avoid wearing high heels or platform wedges with their maxi dresses can definitely switch it up with a strappy sandal. This look will not only maintain your feminine aura but also allows you to enjoy a leisure day with comfort.
Meanwhile, if you are the type of women who loves wearing flip flops to the supermarket, coffee shop or even during the weekends, sandals will be the perfect choice to spice up your casual look. Wear it with denim jeans, shorts or even a pair of leggings and show off those fabulous sandals without having a sloppy appearance in public.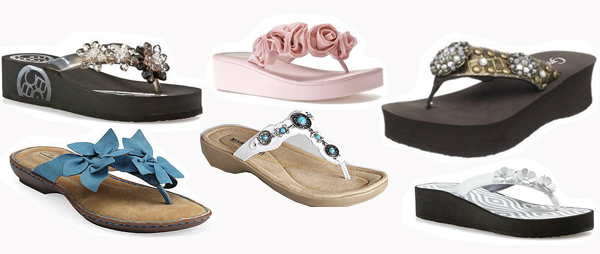 The supermarket flip flop :D
Other than that, women can also style their sandals with a nice jumpsuit. Select a jumpsuit which gives a nice proportionate balance to your body figure and pair it with a matching sandal. The jumpsuit+sandal are perfect for that smart casual attempt to work or a lunch date with the special someone. Feel comfortable in the sandal flats while enjoying your day pleasantly. If you are interested in adding some new pair of sandals for women, check out ZALORA as it is an online shopping website which offers an extensive range of
women sandals online
from various well-known brands.
Like a piece of stubborn rubber
On the grainy carpet
On the sandy beaches
On the gravel road
Like a best friend
To the pasar malam
To the pasar pagi
You fend off all obstacles
Like a Fendi of it's own class.